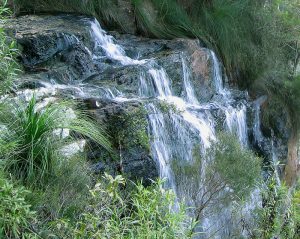 APPLICATION No:            MCU201800495   
DESCRIPTION:                   Rural Industry  
CODE:                                   Material Change of Use
CLASS:                                Impact   
Lot Number:                      36 RP139816
A development application that may degrade the future amenity, environment and lifestyle of all Springbrook residents and ratepayers is now before Council.  The applicant, owner of 263 Repeater Station Rd wishes to extract ground water for his own commercial use.  The application proposal is for 8 truckloads per day, with up to 20,000 litres of water.  This would mean effectively 16 truck movements on Repeater Station Road, and then up and down the mountain from 6:30am.  
The application is available to read online : City of Gold Coast / Planning and Development Online / Development Application (DA Tracking), or it can be found by accessing Gold Coast City Council Pd Online. 
Go to property enquires pre-June 2018 and click on 'Development Application Tracking (DA Tracking)'.
Enter 201800495 in the Application Number Box and click 'Search'. If more than one application is found, select MCU201800495 by clicking on the magnifying glass icon.
Online objections to development applications can also be made from the Application page.   
To be valid, objections to this development application must be received by Council before 1st of October 2019.